God's Abundant Provision!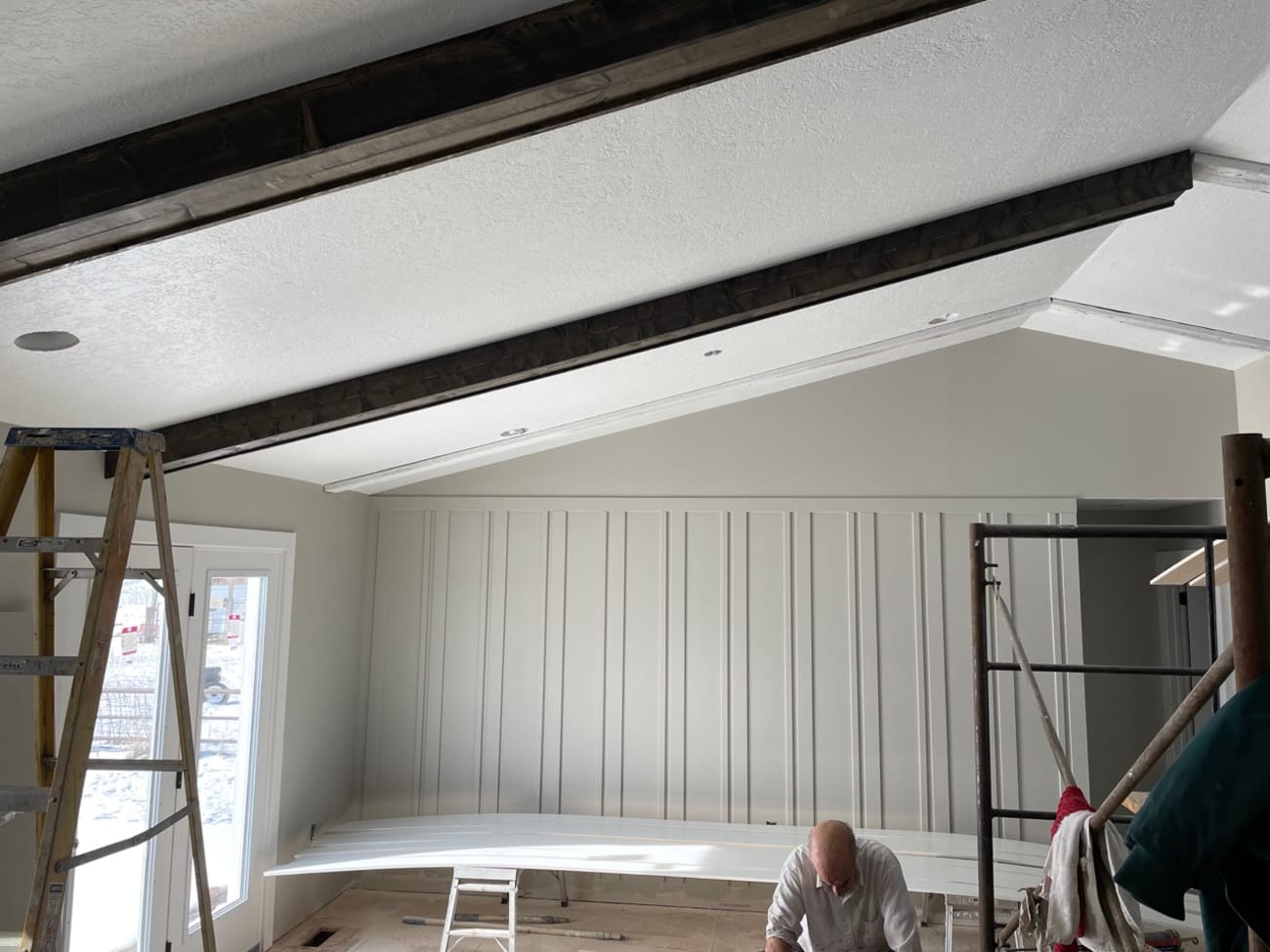 Dear Praying Friend,
Since our last update, much has transpired for our good and God's glory.
On the construction side, we've seen a lot of progress:
A pair of brothers from Independent Baptist Builders International (IBBI) completed the vinyl siding.
The exterior rock contractor finished the masonry work.
The septic system was finished, inspected, approved, and backfilled.
A team from Pennsylvania hung the interior doors, finished most of the trim work, and completed a large majority of the internal framing for a finished basement.
A team from Michigan began the arduous task of priming, painting, and laying the flooring.
---
---
On the financial side, God has answered an ongoing prayer request in a huge way. A Utah-based ministry that provides funding for likeminded charitable organizations has granted us $30,000! We are beyond grateful for their contribution and hope, as a church, to be a people that helps other ministries in the future.
Over the next several weeks, we'll be installing the remainder of the flooring, cabinets, tile, and appliances.
As the work goes forward, please be in prayer for the following:
Continued financial contribution. Although this $30,000 gift will go a long way to getting us to the finish line, we are praying for the Lord to provide as much as possible to offset the construction loan.
Energy for the people of Fellowship Bible Church. Our people have been great soldiers but will need a fresh infusion of God's strength to finish the job.
Potential workers for the late winter months. If you or someone you know might be interested in helping us for the final stages of this project, please reach out to us.
As always, thank you for your all your support. To God be the glory.
Pastor Greg Baker