Framing Begins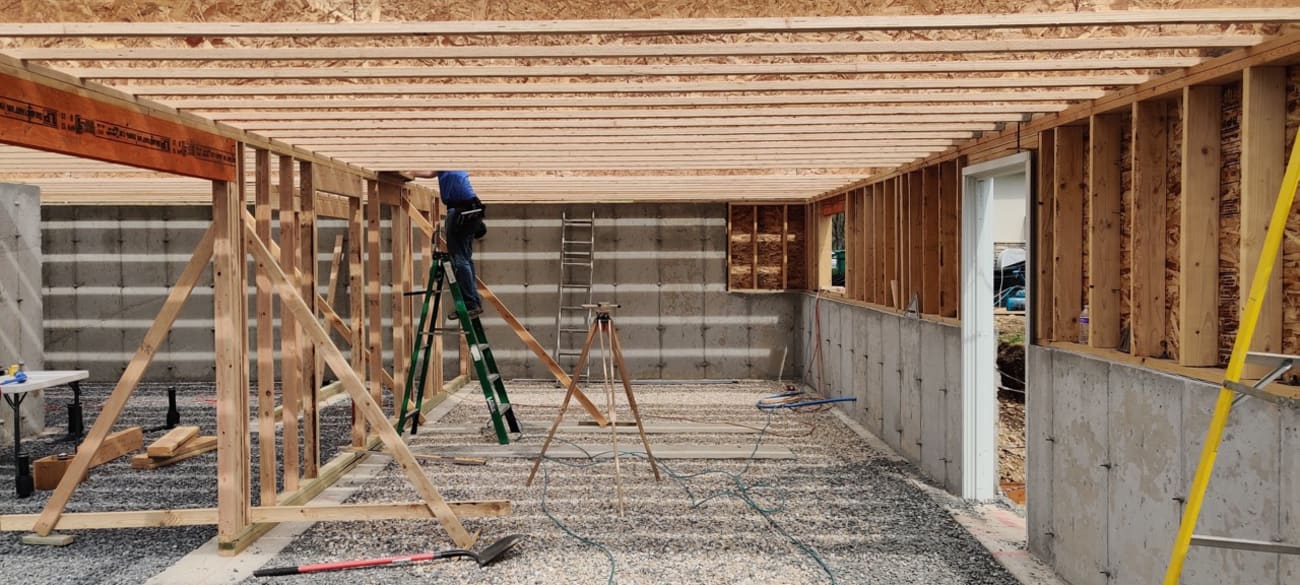 Dear Praying Friend,
The last couple weeks have brought a mix of frustration and success. Utah's concrete shortage continues, but the county approved a plan-B that allowed the framing to start. Once begun, unseasonably wet weather wiped out the better part of two workdays. It seems that God is raising the degree of difficulty so that our faith would rest in His power alone (1 Corinthians 2:5).
Despite these challenges, floor joists are hung, decking is down, and walls are going up. The next goal is to have sufficient framing completed to hang trusses by the middle of June. Please pray for concrete, good weather, additional funding, sufficient workers, and continued safety.
Thank you for your prayers,
Pastor Greg Baker